Podrobné info jachtaření a potápění Elba a Chorvatsko 2021
Nejprve bych chtěl všem poděkovat za spolupráci v letošní sezóně 2020, která, přestože proběhla ve složité době, byla nakonec pro všechny zúčastněné úspěšná. Byla to již naše 23. sezóna.
Po vypuknutí pandemie koronaviru a uzavření hranic, kdy epidemiologové prohlašovali, že hranice mohou být zavřené rok i déle,
nakonec obě podzimní plavby v Itálii proběhly bez jakýchkoliv problémů a nikdo neztratili žádné uhrazené platby. 
Doufáme, že do příštího léta bude pandemie koronaviru, např. s využitím plošného očkování, minulostí. 
Všechny charterové společnosti nyní nabízejí výrazné slevy first minute. 
Další slevy lze získat za opakovaný pronájem, za objednání lodi na více týdnů atd., až do maximální slevy, kterou každá společnost nabízí. Další mimořádnou slevu máte ještě navíc od nás.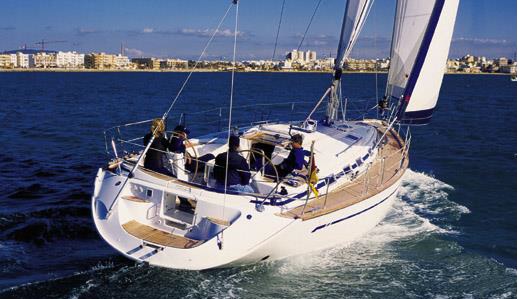 San Vincenzo Itálie - Elba- Capraia jachtaření a potápění v roce 2021
Informace k jachtaření a potápění na Elbě a Capraie s možností plavby na Korsiku v okolí Bastie. Plán se upravuje dle počasí a potápění.
Loď Sun Odyssey 42i pro 8 lidí.
Možnost půjčení výstroje na potápění.
Možnost kurzu CMAS.
Rezervujte prosím včas !!!
Elba jachtaření a potápění termíny podzim 2021
Cena za nájem lodi SO42 na týden  a osobu 12.900,- Kč
Při objednání do 10.1. 2021 cena po slevě 11.900,- Kč
Navrhované termíny:
-   4. 9. až 11. 9. 2021 SO 42, San Vincenzo - obsazeno PK Hracholusky
1 Martin Aišman (kapitán)
2 Honzík V. (bocman)
3 Harvy (lodní kapela)
4 Lenka B. (lodní kapela)
5 Přemek P.
6 Dáša
7 Martin L.
8 Martin B. (lodní doktor)
- 11. 9. až 18. 9. 2021 volný termín
- 18. 9. až 19. 9. 2021 volný termín
- 25. 9. až 2. 10. 2021 katamarán Lagoon 500 San Vincenzo - Elba  (obsazeno jachetní klub Plzeň)
                   Domovský přístav Marina San Vincenzo. Je to kousek od Piombina. Odjezd je vždy den před pronájmem pátek večer, vlastní dopravou, samozřejmě po domluvě s celou posádkou společný. Pokud se ztratíme tak sraz na místě v sobotu 14:00 hodin uvnitř přístavu u benzínové stanice je to až u moře při výjezdu z přístavu. Hlídané a placené parkoviště za 10€ na noc hned u lodi. Doprava kapitána zdarma - hradí posádka (v praxí někdo mě odveze tam někdo zase zpátky). Pokud beru svoje vozidlo dopravu hradí posádka vozidla - pouze náklady na benzín a dálniční poplatky.
             Stravu: si zajišťuje každý sám popř. po domluvě společné vaření. Nakupte každý jen lehce pro sebe. S jídlem to nepřehánějte vše se dá v Itálii dokoupit a není to drahé. Pro kapitána nemusíte vařit - stravuji se sám. Příklad cen na Elbě pizza cca 5€, řízek 8€, ryba 20€, kafe a croasan 2€.
 Pak následuje nalodění a odplutí na Elbu popř. noc v domovském přístavu - zdarma. Potápění asi jeden až dva ponory denně (podle vás a POČASÍ!!!). Každý večer stání v přístavu (popřípadě v zátoce na kotvě). Vybereme 30€ od každého na lodní kasu (nafta a poplatky za stání v přístavech). 
Potápění si budete organizovat podle sebe. Ukáži vám mapu lokalit a jejich popis včetně proudů, hloubek. Nezapomenout průkazy a deníky
potápěčů, pojištění (i na potápění to záleží na vás). Do Itálie můžete i na OP. Foukání si budeme zajišťovat sami kompresorem svým 10,-Kč /litr. Další možností je foukat v přístavech cca 7€ za láhev. Lahve musí být otestované, stáří testu 2 roky - pro It.           
Loď  Sun Odyssey. Na lodi jsou 3 x dvoulůžkové kajuty a dva spí v salonku. Na spaní sebou spacáky. A pokud chcete nějaké prostěradlo pod sebe. Komplet vybavená kuchyně, velká lednice,  WC a sprcha s teplou vodou. El. 220 V funguje jen v přístavech pokud se napojíme na el. Mapy, GPS, ukazatel hloubky, rychlosti, směru a síly větru. Motor nafta, dvě plachty. Rychlost lodě na motor 6 kn, na plachty i 9 kn. Spotřeba 3,5 l na hodinu. Nádrž 120 l nafty  a 300 l vody. Vodu dotankujeme v přístavech, není vhodná na pití. Záchranné prostředky, vysílačka, rádio CD.
 Úložné prostory v kokpitu lodi jsou omezené velikostí a hmotností zavazadel !!! JINDE NA LODI NENÍ NA VÝSTROJ MÍSTO!!! Prosím, zvažte každý velikost svého přístroje a pokud není nutné 2 x 12 na ponory které plánujete, zvolte raději přístroj menší  2 x 7 nebo 1 x 15 či 1 x 12. 
 Návrat do mariny den před ukončení nájmu v pátek do 17:00 hod. V sobotu do 07:00 musí být loď vyklizená a připravená k předání. Nikdo se už na lodi nesmí zdržovat.
 V ceně kterou platíte na osobu je zahrnuto. Cena lodi, povinný úklid Italskou firmou, cena za služby kapitán vztahující se k řízení lodě a zodpovědnost. Na loď skládám kauci cca 3000€ . Za poškození (např. zlomený salónní stolek v opilosti, a rozsekání lodi potápěčskou výstrojí, střelba signálních raket. atd.) a ztrátu vybavení lodě (např. dalekohled přes palubu) si každý nese zodpovědnost sám a sám si též u Italů uhradí. V lodi je zákaz kouření!!! Kouřit lze jen na palubě.
 Nezapomenout: spacáky, pojištění, oblečení odolné větru a dešti, obuv s bílou podrážkou (nesmí dělat čmouhy po palubě), čelovku pokud máte, oblečení a teplé počasí nechám na vás, plavky, jídlo na týden a pití. Stravu lze organizovat společně. Lze dokoupit i v Itálii. Je to ale trochu dražší. CD které chcete poslouchat.
 Na lodi je možné absolvovat některý z potápěčských kurzů CMAS nebo již započaté kurzy na lodi dokončit. Pro potápěče kteří nevlastní svoji výstroj mohu zapůjčit výstroj kompletní cena 2000,- Kč . Půjčení výstroj zdarma pro je absolventy kurzu CMAS během akce a dále záleží na domluvě - věrnostní sleva.
 Info Martin Aišman Mobil. 606 339 292
Mapa do Salivoli. San Vincenzo je kousek nad.